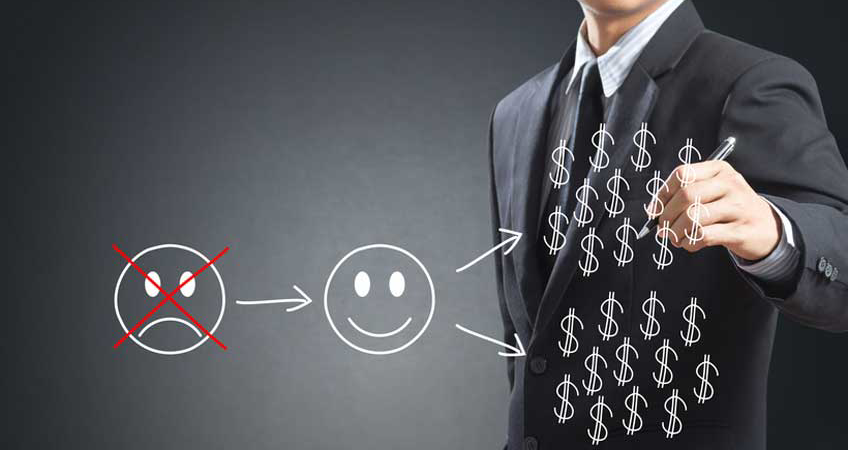 I had the pleasure of listening to Michael Treacy speak recently. The author of Double Digit Growth had some interesting comments about branding and  HR role in talent management and supply for growth firms.
In Treacy's view, brands have become highly commoditized. The image of a brand is largely company driven through external advertising and internal mission and value statements. The meaning and perceived value of the brand, however, comes from personal experiences.
Experiential interaction with the brand drives all dimensions of customer equity; share and frequency of spend, advocacy, price elasticity and insulation. Positive brand experiences drive consumer loyalty. The impact on the bottom line: reduced costs of acquiring new customers and increases in the lifetime value of the ones you do have. That's one economic consequence that helps growth companies outpace their peers.
Looking at branding through the lenses of employee motivation, it is no wonder why progressive marketing executives are increasingly focused on the actions, behavior, and commitment of the firm's employees. In our service based economy employee behavior—at that moment of truth where the brand is tested in the marketplace—that juncture where your brand's ambassadors (your employees) intersect with your customer—is the most critical moment in any marketing mix. See how to motivate sales team to achive more.
The HR Role in Talent Management and Supply in a Company
Tracey is also adamant that HR is underestimating their responsibility to a firm's growth requirements. He says HR executives should acquire and develop talent at a rate that is higher than actually needed. Doing so firms can afford to be more selective, picking and choosing employees for advancement within the firm and divorcing itself more readily of those who under perform and do not buy into the firm's value proposition.
Tracey also said that the U.S. economy is the only one in the world where both talent and capital are highly mobile. This he says ignites entrepreneurship and is forever increasing the number and nature of competitive forces a firm needs to overcome.
Unforeseen competitors, shifting market conditions, and a growing reliance on consumer equity to fuel growth are just some of the many reasons why HR executives are working more closely with their C-level colleagues to position employees (throughout the value chain) as the firm's primary source of competitive advantage.
(Visited 315 times, 1 visits today)