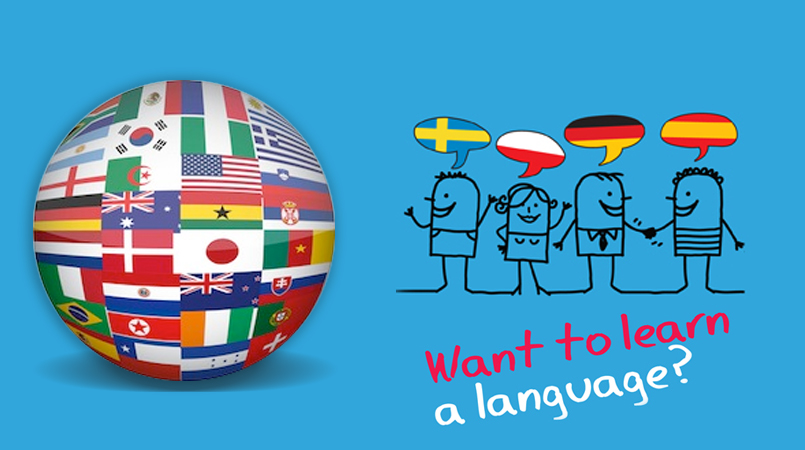 Learning a new language gives you the possibility to interact with people from other cultures without any impediments. And this is absolutely great!
But registering for language classes requires time and the ability to be present at a certain time in a place. A luxury that most of us don't have. Therefore, switching to language learning apps help to save time and practice a new language anywhere you are, at your own pace.
In order to do so, you have to download the app and install it on your iPhone or iPad. Using language learning apps is quite easy and fun. Therefore, even an older person less adapted to new technologies can use them without troubles.
This blog post put across the best language learning apps so that you can practice a new language in a very productive manner.
Andiamo!
Duolingo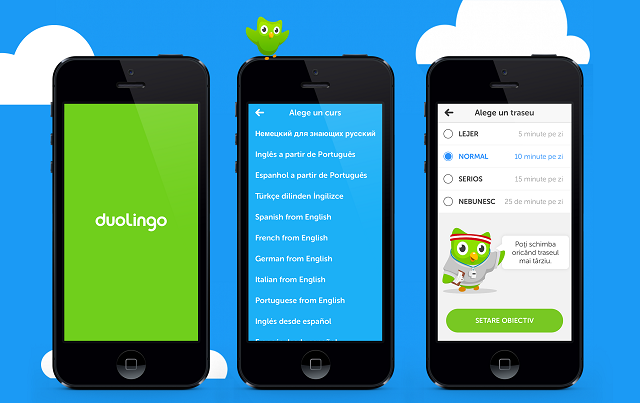 From far, Duolingo is one the most popular apps for studying a new language. In 2013, Google Play Store and the AppStore declared it the best app of the year.
With more than 10 million users, this app is built like a game, where users are rewarded with points for every correct answer. You learn a new language through repetition and conversation and don't do too much grammar. With every successfully taken lesson, exercises increase in difficulty.
One of the easiest language learning apps to use, Duolingo offers you the possibility to study simultaneously as many languages as you want. However, you are advised against it, as you will quickly get confused.
It's free for use!
Memrise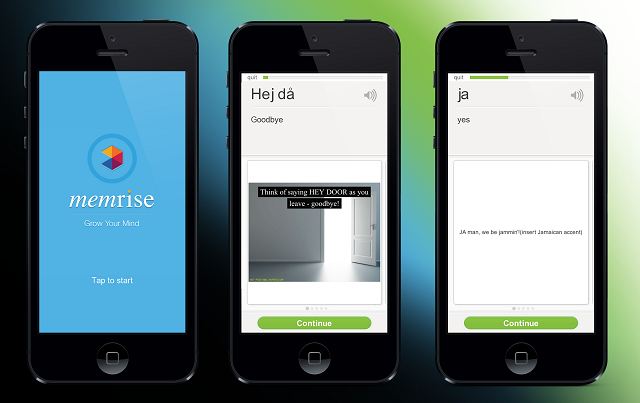 Memrise is the ultimate tool for a new language acquisition. The method of learning is based on memorising different words, as the name suggests. With more than 200 languages available for study, this is among the most effective language learning apps for visual – learners.
Memrise uses user-generated memes and flashcards to put new vocabulary in your memory. It's free of charge because the entire content is user-generated. The drawback is that sometimes the quality of mems are quite low, but when you stumbled on good one, then it definitely works.
Babbel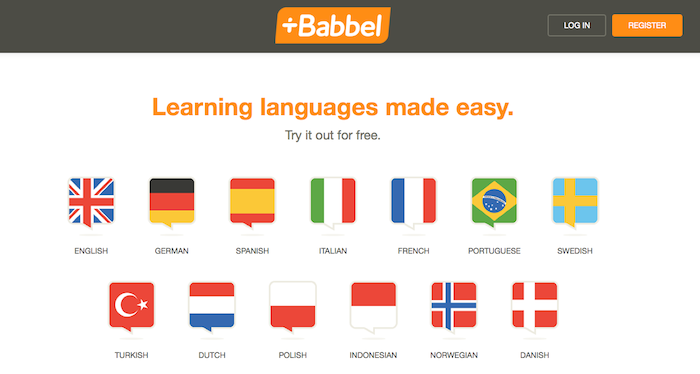 Works on the same principle as Duolingo – repetition, but it's free only to download than a $11 monthly subscription fees is applied.
Babbel has developed different apps for almost any language. Therefore, if you want to study Italian, Portuguese or French you will have to download an app for each of them. It may seem daunting from on side, but for those who want to focus on studying several language this is the good way to do it.
What we like about Babbel is that it allows to set benchmarks so that users can check their results while progressing.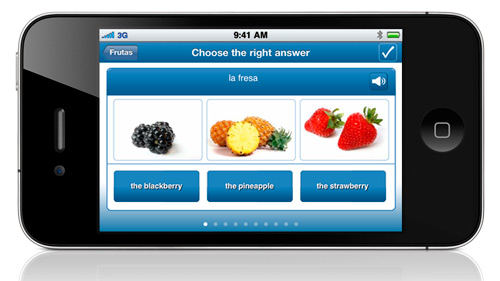 If you are looking for an app where to communicate with native speakers, than Busuu offers you this possibility. It offers free but also premium content you have to pay for.
With Busuu, you can be a student and a teacher as well. While you learn a new language you are given the possibility to be a tutor for other of your own mother tongue. It happens through video-chat and texting with native speakers.
Language learning apps for studying Chinese and Japanese
AnkiApp
If you want to learn the language of the Land of the Rising Sun, than AnkiApp could be what you need. Japanese is one of the official languages of United Nations ( the ninth one) with more than 125 million of speakers.
Like others language learning apps, AnkiApp uses flashcard system to implement new words in learners memories.
It's not free. A charge of $24.99 is applied for downloading it.
Brainscape
Brainscape is in the top of Chinese language learning apps. Spoken by about 14, 4 percentage of world population, the acquisition of Mandarin Chinese through the use of flashcards is quite fast. The icing of the cake is lessons about brush stroke of each Chinese symbol to help students understand how they are made.
The download is free, however, you will be taxed with $19.99 to have access to all lessons.
There you go, feel free to plunge yourself into a new language learning adventure through the use of these language learning apps. Ciao, 再见!
(Visited 443 times, 1 visits today)